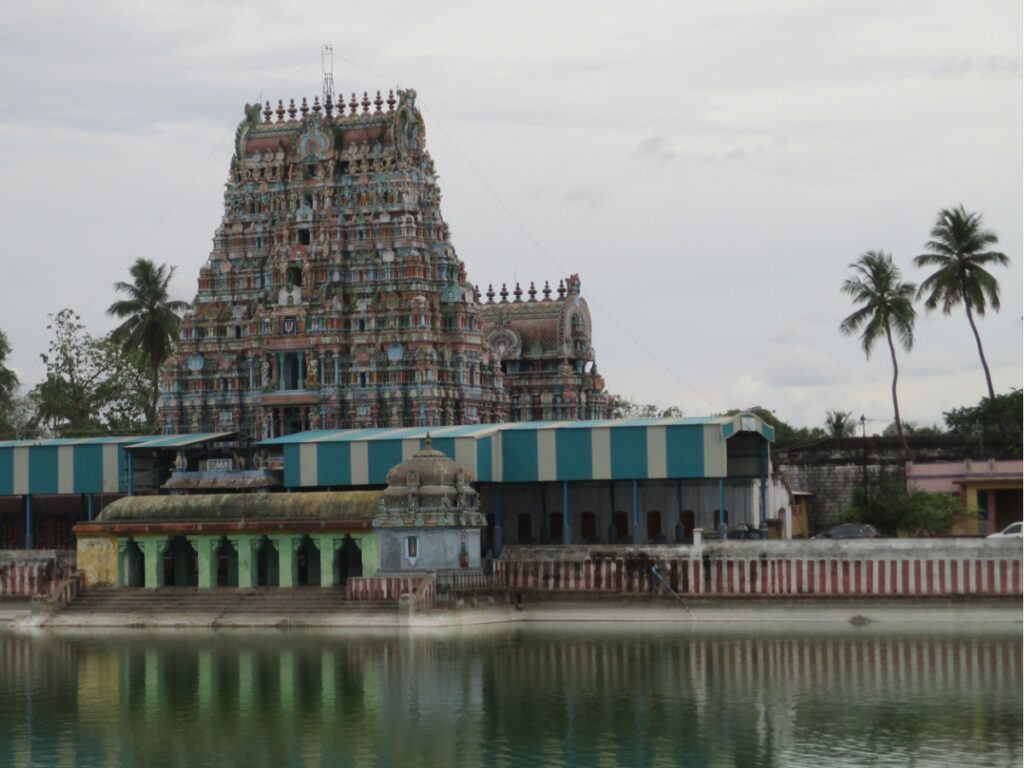 Timings: 7 am to 12 pm, 5 pm to 8:30 pm
Thanjai Mamani Koil or Neelamega Perumal refers to a group of three temples on the banks of river Vennaaru. The temple is dedicated to Vishnu, who is worshipped as Veera Narsimhar, the presiding deity. His idol is beautifully sculpted with his hand placed on an elephant. The site of temple is where saint Parasarar mediated upon Lord Vishnu. This temple is regarded a divyadesam – one amongst the 108 Vishnu temples revered by the 12alwars (poet saints). Unlike other divyadesams where only one shrine is mentioned, all the shrines of Neelamega Perumal are referred in all the paasurams (poems) written by the alwars. All of the Thirumangai Alvar, Nammalvar and Bhoothathalvar paasurams of Thanjai respectively refer to the three temples of Maamanikoil, Manikunram and Thanjiyali Nagar.
2,22,943
Population (2011)
Thanjavur City's Emergency Number
These are some emergency helpline numbers which can be made a call on, during various problems. You need not panic when in an emergency. The number of police and ambulance is mentioned.

108
Ambulance
Emergency Ambulance Number

100
Police
Emergency Police Number
431 total views, 3 views today