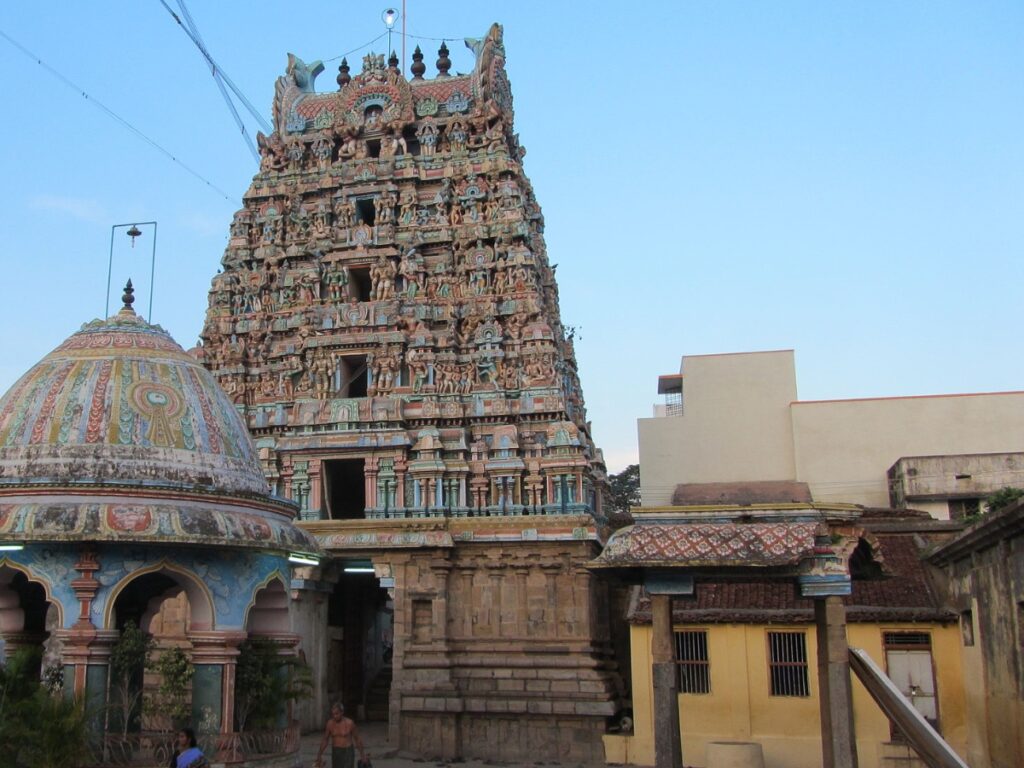 Timings: 7 am to 12 pm, 4 pm to 8 pm
This temple is dedicated to Lord Vishnu in the form of Chakrapani, who symbolizes the chakra – the discus, most powerful weapon of Vishnu. The shrines are enclosed within granite walls, and a five-tiered gopuram is supported by exquisite pillars. The presiding deity sits on an elevated structure in the sanctum sanctorum. The eight-armed Chakrapani holds a weapon in each hand, and sports a third eye on his forehead. A five-faced (panchamukha) Hanuman is featured in the outer precincts. Parallel to the shrine, is the famous Chakra Padithurai ghat. The offerings to the deity (neivethanam) are consonant with the amount of smoke exuded by the burning corpses at the ghat, symbolizing the chakra (cycle) of life and death. Another peculiarity is the practice of vilvaarchana, a ritual generally performed in Shiva temples. This temple is the venue for Mahamaham festival which is celebrated every 12 years in Kumbakonam.
2,22,943
Population (2011)
Thanjavur City's Emergency Number
These are some emergency helpline numbers which can be made a call on, during various problems. You need not panic when in an emergency. The number of police and ambulance is mentioned.

108
Ambulance
Emergency Ambulance Number

100
Police
Emergency Police Number
435 total views, 1 views today