Thanjavur City located in the central part of Tamil Nadu is famous for its culture and architecture. The city has been short listed by Ministry of Urban Development as one of the 100 smart cities in India. The city covers an area of 36.31 sq.km and divided into 51 wards with the population of 2,22,613.
Smart City Mission
The Ministry of Housing and Urban Affairs (MoHUA) has launched 4 key Flagship Missions (in June 2015), under this Smart City is one of them. The motive of this mission is to provide core infrastructure and give a decent quality of life to its citizens, a clean and sustainable environment through application of 'Smart' Solutions.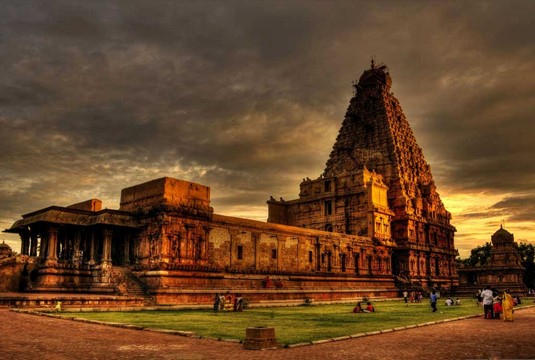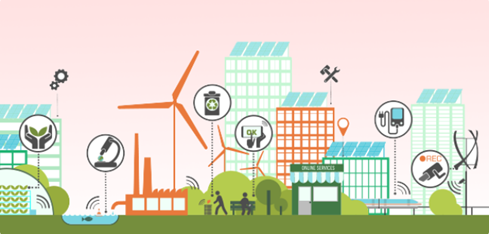 Main aim under Smart City project is: Focus to drive economic growth and improve the quality of life of people by enabling local area development and harnessing technology, especially technology that leads to smart outcomes. Area-based development will transform existing areas (retrofit and redevelop), including slums, into better planned ones, thereby improving liveability of the whole city. Application of Smart Solutions will enable cities to use technology, information and data to improve urban infrastructure and services. Comprehensive development in this way will improve quality of life, create employment and enhance incomes for all, especially the poor and the disadvantaged, leading to inclusive cities.
Overview of Thanjavur Smart City Limited: The total administrative area of the Thanjavur city is 36.33 sq.km with the population of 2.3 lakhs as of 2011 which includes 51wards. Thanjavur was selected in the second round of Smart City Challenge competition on 2017. It is one of the 11 smart cities in the state of Tamil Nadu. Retrofitting model of Area Based Development (ABD) was proposed for Thanjavur, in which an identified pocket of existing area of city will be developed with intensive and improved infrastructure and application of smart solutions.
Initially, The Area based Development (ABD) area identified for Thanjavur is mainly in the old city, measuring 3.74 Sq.Km, which comprises of 11 wards and the wards are 8,15,16,17,18,21,22,23,24,25,26 and is surrounded by the moat on east, north and west sides and railway line in the south side. Later on, the ABD area was expanded of 6.81sq.km which includes the wards like 6,7,9,19,20,36,39,40,41,51. Now the Thanjavur smart city ABD area extent has become 10.55 sq.km which is comprised of 21 wards in Thanjavur city. In addition, Information and Communication Technology (ICT) based smart solutions for the entire city is envisaged as part of Pan-city development. Projects worth 974.58 crores have been proposed for Thanjavur Smart City from diverse sectors like tourism, green space, economic development, urban transport, water supply, sewerage and Roads are proposed ABD area.
Since Thanjavur is a city of rich cultural and historical importance, the vision for smart city emphasizes on enhancing the identity of the city as "Cultural Capital of Tamil Nadu", in addition to provision of resilient infrastructure and sustainable environment.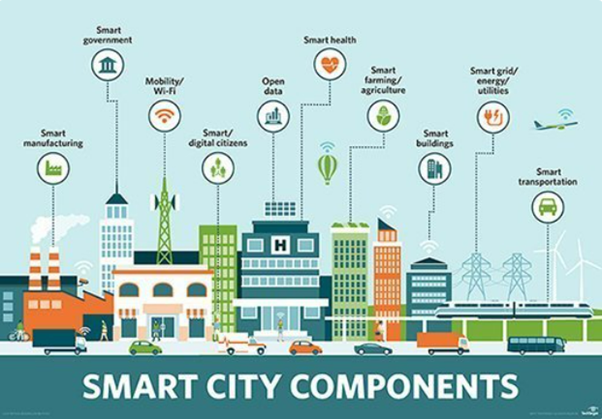 Some of the major projects are:
Renovation of Sivagangai Park, and Conservation and Restoration of Sivagangai Kulam; Ayyan Kulam and Samanthan Kulam
Improvement of Rajappa Park
Conservation of Built Heritage including Old Collectorate and Palace
Development of Kamaraj and Sarafoji Markets
Smart Roads
Redevelopment of Old Bus Stand and Development of parking at Thiruvaiyaru Bus Stand
Development of Thiruvalluvar Theatre to a commercial complex
Improvement of Water Supply and Sewerage
Integrated Command and Control Center (Pan City)
Development of Convention Center
Installation of 3MW solar power plant
Smart City Schemes:
Smart City Mission (SCM) is the flagship initiative of the Government of India in urban development sector, which was launched on 25th June 2015. 100 cities are to be developed across the country under this centrally sponsored scheme in collaboration with State Governments. As per the Mission Statement and guidelines of this scheme, the objective of SCM is to promote cities that provide core infrastructure and give a decent quality of life to its citizens, and a clean and sustainable environment and application of 'Smart' Solutions for the city. The focus is on sustainable and inclusive development and the idea is to look at compact areas, create a replicable model which will act like a light house to other aspiring cities.
The core infrastructure elements in a Smart City would include:
Adequate water supply
Assured electricity supply,
Sanitation, including solid waste management,
Efficient urban mobility and public transport,
Affordable housing, especially for the poor,
Robust IT connectivity and digitalization,
Good governance, especially e-Governance and citizen participation,
Sustainable environment,
Safety and security of citizens, particularly women, children and the elderly, and
Health and education.
3,088 total views, 3 views today